Are you above 40th years of age and having trouble seeing objects and reading up close? Maybe your eye care practitioner has suggested progressive lenses, but should you take the suggestion and start using progressive lenses?
Progressive Lenses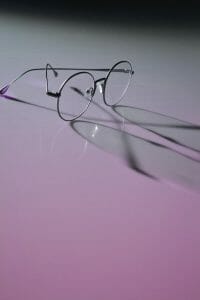 Progressive lenses come in three prescriptions in one lens. It allows you to perform close-up tasks like reading a magazine or newspaper, middle-distance works like working on a computer or watching a TV, or performing tasks that require distance viewing, for example, driving. Progressive lenses are also called multifocal lenses.
Progressive lenses are an upgraded version of bifocal and trifocal lenses. Both of the traditional types of lenses have clear, visible lines. Unlike these traditional lenses, progressive lenses are seamless due to which they are called "no-line bifocals," which is not quite right because they are more like "no-line trifocals."
For Whom Progressive Lenses are the best suitable? 
Almost anyone with a vision problem can wear them, but the people above 40 need them more as they mostly have presbyopia (bad vision for doing close-up tasks). Children can use progressive lenses as well to prevent worsening of myopia (nearsightedness). Your eye doctor will be able to tell you if progressive lenses are suitable for you according to your unique eye condition. You can buy contact lenses in Pakistan directly from LensPK, As they deal in all authentic brands.
Pros of Progressive Lenses
You won't need any other pair of glasses if you have progressive lenses with you. You won't have to swap between regular and reading glasses to see clearly.

Progressive lenses offer natural vision. Unlike bifocals or trifocals, you won't feel a rapid change in the vision if you switch from viewing something far away to something up close. It means that you will be able to look on the road, the dashboard, and the roadside signs with a smooth transition.

They look like normal glasses, and people don't feel any discomfort when switching to them.
Cons of Progressive Lenses
It takes some time to adjust to progressive lenses if you don't wear bifocal or trifocal lenses. You get used to looking through the lower part while reading and through the upper part seeing distant objects and somewhere in the middle of the middle distance lens.

Some people never get used to it, but mostly they do.

During this initial learning period, you may feel nauseous and dizzy from looking through the wrong part of the lens.

You might experience a mild distortion of your peripheral vision.

A progressive lens is more expensive than traditional bifocals and trifocals.
How to Get Used to Progressive Lenses
If you have made up your mind to try them, read the following tips for getting used to it fast:
Choose a good optician who can help you pick a suitable frame, guide you through the process, and make sure the lenses come right in front of your eyes. Try freshlook lenses in Pakistan, and they are available in eyesight as well.  Poorly fitted lenses are one of the reasons why some people don't adjust to them.

Give it some time to adjust to them. It can take from a week to a month to get used to it.

Wear these lenses as much as possible and resist the desire to wear regular glasses.