Millions of people around the world benefit from freedom from glasses and convenience that contacts provide. Lenses can be dangerous if they are worn incorrectly are not taken care of properly. Also, it can be hazardous if worn longer than the prescribed length of time. For how long to wear lenses can be a little hard to determine for those who are new to contacts. There is a wide array of lenses and each type of lens is different from the other so it has a specific way to handle these lenses that can be slightly overwhelming and intimidating.
There are contact lenses that are suitable for only one day, these are called daily or one-time wear contact lenses. Here, we are going to dispel some misconceptions and tell you how long you can wear contact lenses in a day to be exact.
Generally, one should be able to wear lenses all day long without experiencing any kind of discomfort. The length of a day is different for every person; for some, it can be as long as 8 hours whereas for others it can be 16 hours. The differences in the length of time are due to factors that are unique to every person like work environment, dry eyes, or increased sensitivity. Normally, people who sensitive and dry eyes cannot wear lenses for as long as those who do not have these problems. For people who suffer from these symptoms, there are contact lenses that are specially designed them; using these lenses could be beneficial.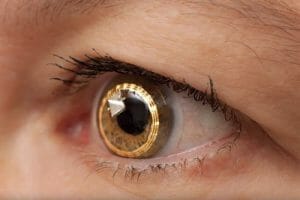 If you have recently started using contacts and are not sure about how long you should keep the lenses on then the same rules apply. Your eyes require some adjustment to the lenses if you are using contacts for the first time. It can take a couple of days, hours or minutes for your eyes to get used to and get accustomed to the sensation. If you do not have dry, sensitive eyes, you should try to wear the lenses for 6-8 hours on the first day. If your eye practitioner has recommended a length of time after monitoring your eye then you should totally follow that. Wear them for 6-8 hours and closely watch if your eyes are nicely adopting to the new sensation and not causing any kind of irritation or discomfort. If you feel any discomfort you should remove the lenses and report to your eye specialist.
The length of time to wear contacts vary on the basis of the type of lenses that your eye doctor has prescribed. Most of the lenses are not suitable to be worn overnight because it increases the risk of hypoxia or any other serious infection. The daily contacts are suitable for use for up to 14-16 hours without causing any kind of discomfort. However, you should remove lenses about two hours before going to bed so that your eyes get unblocked oxygen for some time to relax while your eyelids are open.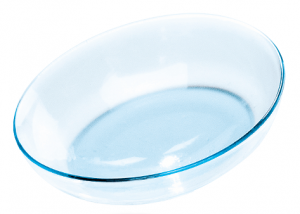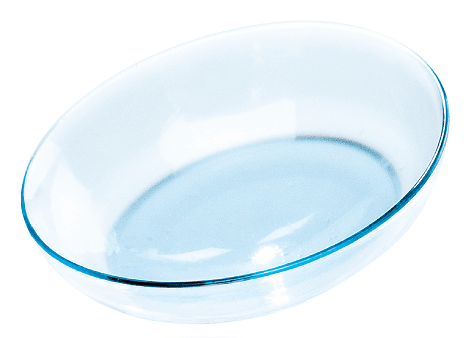 The contacts which are designed for weekly or monthly use can be worn overnight while closely following the doctor's instructions. These kinds of lenses allow more oxygen to pass through them and they have been approved by the FDA to be used overnight. However, the risk of chronic eye infection is still higher if you sleep while wearing them. You need to regularly replace the lenses after the determined length of time for which they are designed to last. If contacts are used for a longer time than they had been instructed to, they accumulate proteins and other deposits that block oxygen that passes through them to the eyes which, in turn, makes your eyes prone to blood vessel growth, infections, redness, and chronic inflammation.
The one-day use lens should be disposed of every day. The biweekly lens should be thrown away after a fortnight. And, the monthly lens needs to disposed of after 30 days. The one thing that you should keep in mind about lenses is that the less you wear them the healthier it is for the eyes. 
It is easy to forget the date on which you need to replace the contacts, so to save yourself from the trouble you should set an alarm to remind your self of the date your contacts need changing.
All the rules stated above apply to every kind of contact lenses; costume, colored, cosmetic, and decorative contacts as well because anything that goes on your eyes is a medical device and needs to be treated accordingly.