Your health and your senses are the most valuable things in the world. That is why paying a regular visit to your doctor is so important to ensure that you stay healthy. There may be as long as a couple of years or even more between the visits, therefore, you need to make sure that you make the most out of it. It is a good idea to prepare a list beforehand so that you don't have to wait another year to ask the question that pops in your mind after you come back home.
Every person who visits a doctor has a unique set of concerns. So here are the 5 most important questions you should ask your eye doctor during your appointment and these are relevant to most of the people.
Are my eyes in a perfect condition they can be and whether is something I can do better my vision?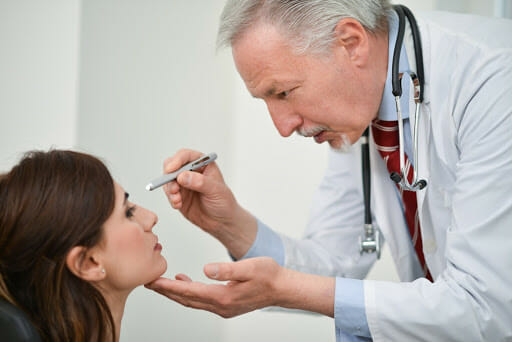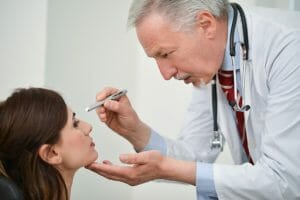 Many people want to know if they could do anything differently to better care for their eyes and protect their vision over a long period. If you have an ailment like diabetes, glaucoma, or age-related macular degeneration, your eye practitioner will guide you in a comprehensive manner about many steps you can and should take to protect your vision.
Even if you do not have any serious disease, it is always good to safeguard your wellness especially when it is about your eyes. Sometimes, doctors do not suggest improved glasses or additional tests or contact lenses because they are uncomfortable with the negotiable nature of the talk. For instance, 92% of the eye doctors believe that daily disposables of silicone hydrogel are the best choice to retain healthy eyes but in 2017, only 52% of the daily disposables used silicone hydrogel materials. 
If you are really dedicated to improving your eye health, you should tell it your doctor. You may be presented with options you never were possible.
If there are other vision correction options available for me?
According to a study, only 68% of the people believe that their eye care practitioner recommends the best or the healthiest option for them. Sometimes, the doctors feel prevented from making the best recommendation because of their concern for the patient's budget. If you are ready to spend money, you should let your doctor know.
Are my digital devices having an effect on my vision, if yes, what should i do about it?
A report revealed that about 83% of the American population uses digital devices for more than 2 hours every day. More screen time can cause digital eye strain. Common symptoms include headaches, eye strain, dry eyes, blurred vision, and shoulder and neck pain.
There are several steps to which your doctor can guide for relief. He/she can recommend you change your lighting and display settings or suggest specialized prescriptions like contact lenses, which can help you deal with symptoms of digital eye fatigue.
Do I need to take any particular steps to safeguard my vision?
If your doctor hasn't gone at length telling you about your eye safety and steps you need to take to protect it, this question will start a conversation on topics like protective eyewear, glasses, contact lenses,  lens care, protection from UV light and many more similar topics. According to a study, about 2,000 workers in factories experience some work related eye injuries per day in the US. 
When should I pay my next visit?
Your eye doctor will tell you how often you should get your eyes examined depending on your eye condition, age, and medical history. Strictly following the schedule for the visit to the doctor is important for you and your loved ones. You can schedule your next appointment right after you come out of the doctor's office because there are chances that you will get lazy. Set a reminder for the meeting in your phone so that you never forget.