Contact lenses are a perfect substitute for eyeglasses, and They can help you transform your appearance and give you a natural look while correcting your vision. Makeup, especially eye makeup, with contact lenses has been a burning question among the ladies.
It is as much about being careful as it is about styling. There are several steps to make putting on eye makeup safe, fast and easy.
The most important thing you need to know before we start with the steps for applying makeup is that you should always wear your contact lenses before you begin applying makeup. It is recommended by all eye doctors because the cosmetic material can come in contact with the lens, which can infect the eye.
Preparing to Put on Makeup
   1. Wash, Rinse, and Dry Your Hands
Wash your hands with a bar of mild soap, and then dry them with a lint-free towel before handling your lenses or applying makeup. It is to ensure that no germs and bacteria get into your eyes as you apply makeup.
  2. Put Eye Drops to Prevent Them from Drying Out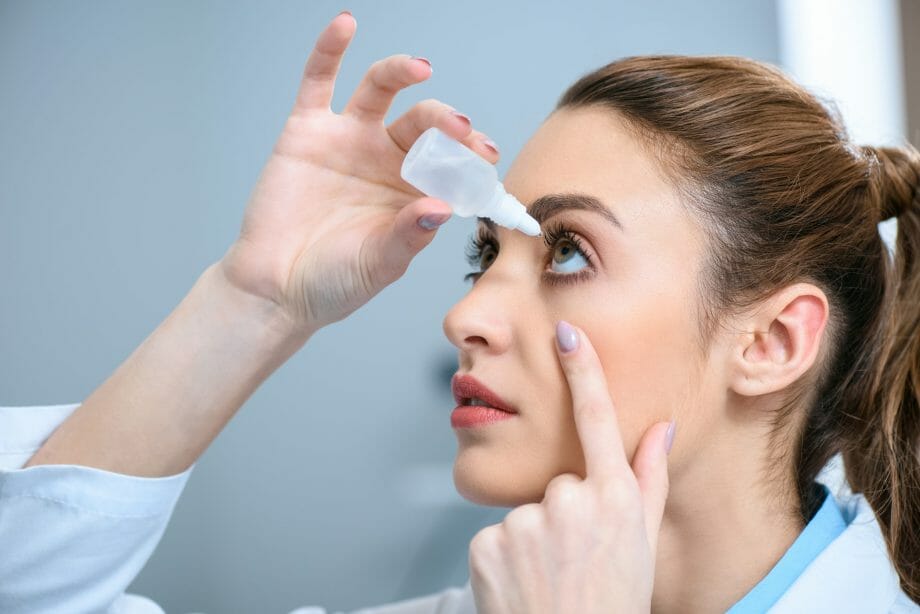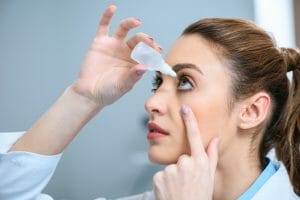 Putting eye drops is necessary before applying eye makeup because you will need to keep the eyes open for a long time, making your eyes dry out or get irritated. This dryness can be aggravated if you are wearing contacts. 
You will put the drops in your eyes before wearing contact lenses.
Take blink breaks as much as possible while applying your eye makeup so that your eyes stay hydrated.
    3. Wear Contact Lenses Before Applying Makeup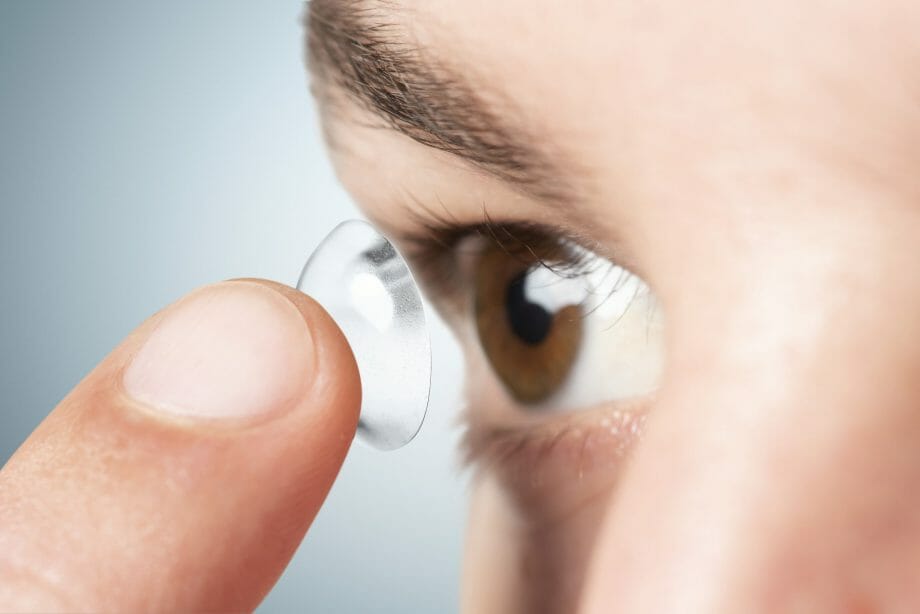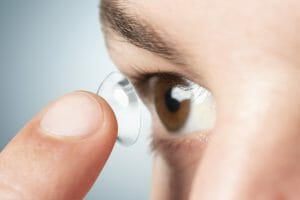 Always wear the lenses before applying eye makeup. This will not only allow you to see clearly and let you see how your makeup looks with the contacts but also, it will save you from the difficult, and potentially difficult task, of having to put them in after applying makeup. Contact lenses can cause eye infections if they come in contact with some cosmetic material. 
At the end of the day, when you want to remove the makeup, always wash off the makeup first before taking off the lenses.
Putting on Your Eye Makeup
    1.Apply Eyelid Primer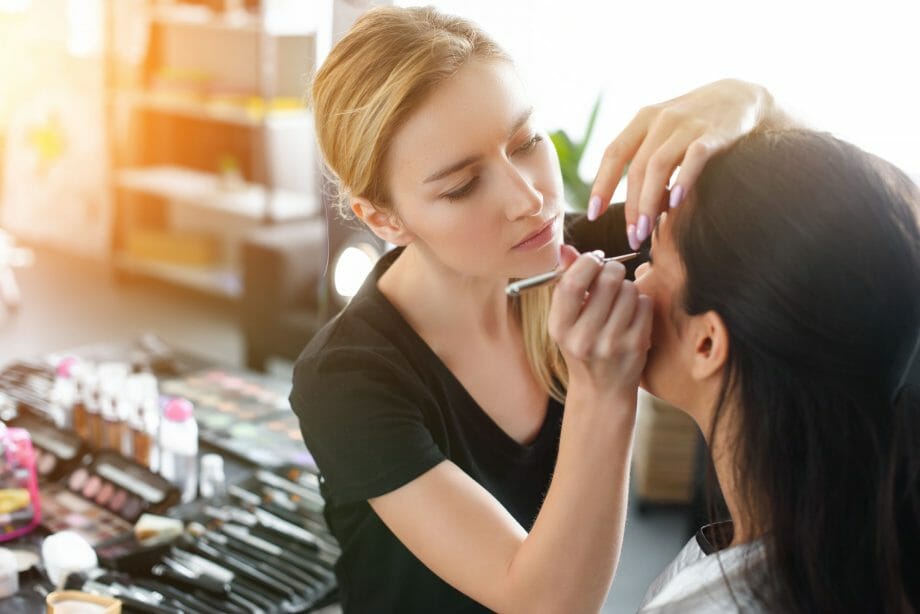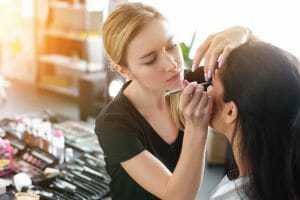 Eyelid primer is a light gel that keeps the eye makeup, especially the eye shadow, in place. It prevents your eye makeup from getting in your eyes and on your contact lenses throughout the day. It can be beneficial if you are going out in a hot environment.
    2. Use Cream Eye Shadows Instead of Powdered One
Cream eye shadows are compact, so they are less likely to get on your contacts than the powder shadows when you apply them. It will be better to apply a water-based cream eye shadow because oil-based eye shadow can irritate if it gets into the eyes. 
If you apply powder eye shadow, keep your eyes closed while applying the shadow to prevent it from getting in the eyes. Use a clean makeup brush and wipe any excess powder off when you are done applying.
   3. Apply Eyeliner on the Outer Parts Only With a Pencil Eyeliner
Do not apply eyeliner on the waterline under the eyelashes or the inner eyelid if you are wearing contact lenses. Applying eyeliner on these areas can get it on the lens and into your eyes. Also, it can block glands that are necessary for your tear film and enhance the risk of dry eyes.
Apply eyeliner on the outer part of your eyelids only using a pencil eyeliner. And avoid using liquid or gel eyeliner. They can flake and dry out. 
    4. Use Oil-Free and Non-Allergenic Mascara
These products can produce micro-flakes that can get into the eyes and stain the lens and irritate your contacts. Waterproof mascara cannot be rinsed out easily with water. Therefore, it should be avoided as well. 
Hypoallergenic, fragrance-free, and oil-free mascaras are the best choices when wearing contact lenses. 

Do not brush the mascara from too close to the eyelashes' roots so that it does not touch your eye.

Glide the mascara brush smoothly on your lashes,

Do not pump the brush on the mascara too hard, as it also fills the brush with debris and air.

Clear every clump off the lashes as they can flake off and get into your eyes.

Avoid using permanent eyelash dyes as they can cause eye injuries, and many of them are not FDA approved.

Use Makeup That is Safe With Contact Lenses
More than half of the contact lens-wearing population is women. Therefore, many cosmetic companies are making products that are contact lens friendly. Next time when you go makeup shopping, look for products with "approved for contact lens wearers" and "ophthalmologist tested" on the label.