When you go to buy eyeglasses, you are faced with choices between high index or polycarbonate and progressives or bifocals. Here's a guide for you about which eyeglass to get that suits you.
Choosing the right frame is challenging enough. In addition to choosing the frame, you have to pick eyeglass lenses and coatings. It depends on these decisions how well you will see and how much it will cost.
It's not always wise to trust the salespeople, who have their commission in their minds, to guide you while picking frames and eyeglasses. You can rely on consumers' reviews to select the best option for yourself.
Polycarbonate and CR-39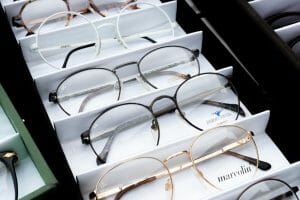 Polycarbonate and CR-39 are both made of plastic. People prefer plastic over glass as glass is breakable and heavy. CR-39 lenses are the best options if you have a single prescription for both distant and close vision. They can be as inexpensive as Rs 751/- to Rs 1190/-. However, if you have stronger prescriptions, they might appear thick.
Polycarbonate lenses are a lighter, thinner, and more durable substitute for CR-39 lenses. You can get polycarbonate lenses for Rs 1950/-. If you need bifocal lenses, lens choices might get more complex. Here are the four lens choices, along with their average costs.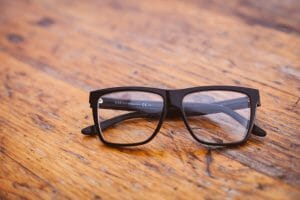 They provide a smooth, gradual change in prescriptions without visible partition to see objects distant and close up. It will be the best choice if you find a split-screen of bifocals uncomfortable. They are a little more expensive than bifocals. You can get progressive eyeglasses in polycarbonate, CR-39, or high-index lenses.
They offer sharper vision than standard technology. Their peripheral vision is also better than other types of lenses. These lenses are best suitable for people who have more complex visual problems like corneal scars or cataracts. They can also be made with polycarbonate, CR-39, and high-index lenses.
These lenses are lighter and thinner than polycarbonate or CR-39 lenses. They are the best options for the strongest prescriptions.
Trivex lenses are more scratch-resistant than both polycarbonate and CR-39 lenses. They will be perfect if you use them in a rimless or semi-rimless frame.
Coatings for Your Eyeglass Lenses
Lens coatings protect the eyes from light and UV rays. They also increase the durability of the lenses. Here are five types of coating you should consider lens coating.
The coating can reduce the lens's risk of getting scratched. Therefore, it's a good idea for all. About 95 percent of plastic lenses. Some retailers replace scratched lenses free of charge in the first year of purchase.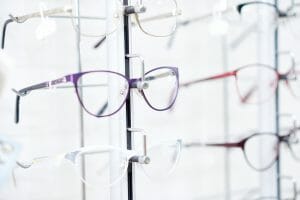 This is good for the people who work outdoors in the sun. UV rays coming from the sun can increase the risk of cataracts.
This coating often comes bundled with HD and high-index lenses. It used to be smudge-prone and hard to clean, but now it has an anti-fog and anti-smudge feature. You might want to consider them if you have trouble seeing well while driving, looking at a computer screen, and night.
It reduces exposure to the LED light from computer screens. Overexposure to LED light can damage the retina of your eye and enhances the risk of cataracts and age-related macular degeneration.
Photochromic coating darkens in the sunlight and blocks the ultraviolet rays from getting into your eyes. You don't need to carry separate sunglasses if you have this coating on your eyeglasses.