Dropping the eyeglasses and watching them as they bounce across the floor or pavement is one of the most horrible incidents in glasses-wearing life.
Eyeglasses take plenty of abuse, and they get scratches all over them as time passes, even with a scratch-resistant coating.
You can fix the scratch yourself with a few essential household items allowing you to give up a trip to your optician.
Here are the multiple methods to get off the scratch from your eyeglass lens.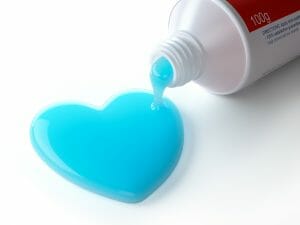 Put a small amount of non-gel toothpaste on the lens and rub it into the scratch in a small circular motion for 10-20 seconds with a cotton swab. After rubbing, rinse the lens with lukewarm water and clean it with a lint-free towel. If the scratch remains, give it another try or use a different removal method.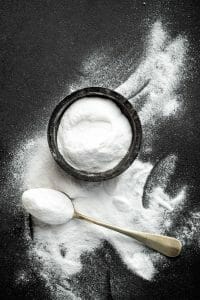 Put a couple of pinches in the baking soda in a cup and add a few drops of water to it. Mix them until you get a thick paste. Apply the paste on the scratched lens with a lint-free cloth and rub it on the lens in small circles. Keep rubbing it until the scratch disappears. Rinse the lens with clean water and dry it with a lint-free towel.
With Glass-Etching Product
Put several drops of a glass-etching product on the lens and leave it for about five minutes without rubbing the effect on the lens. Rinse the product off after 5 minutes and wipe the lens using a lint-free soft cloth.
The glass-etching product removes the anti-glare and scratch-resistant coatings on the lens. Use these products only on plastic lenses: using them on a glass lens will damage it.
With Vehicle Wax, Brass Polish, or Silver Polish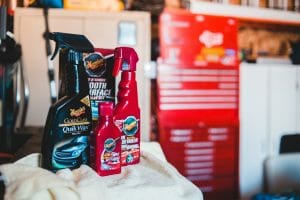 Apply the silver polish, brass polish, or vehicle wax on the scratched lens. Buff the lens with a soft cloth for five minutes. Instead of rinsing, use a cloth to clean off the excess wax or polish. 
These items fill in scratches and make them less noticeable. Brass and silver polishes can only be used on plastic lenses. However, you can use vehicle wax on any type of lens.